By Redeeming Productivity
The Morning Routine for Productive Christians
A practical plan for establishing and maintaining daily habits for a God-glorifying life.
Enroll in Course
One time payment. Lifetime access.
A simple plan to slay your mornings to the glory of God
✅ Wake up earlier
✅ Read the Bible consistently
✅ Exercise daily
✅ Plan your productive day
❌ The Problem
There are things that every Christian wants:
✔️ A closer walk with the Lord
✔️ Consistent devotions
✔️ More energy
✔️ To feel more productive
So why don't we have them?
❌ Never enough time
❌ Lack of self-discipline
❌ Too busy
❌ And a million other excuses...


The real problem isn't that we don't know what to do, it's that we don't have a plan for doing it.
We know we should be reading our Bible and praying each day, exercising regularly, and just being more deliberate with our lives.
You want to grow but no one has ever shown you a step-by-step plan for putting it all in action.
POWER Mornings is that plan.
"Discipline yourself for the purpose of godliness"
1 Timothy 4:7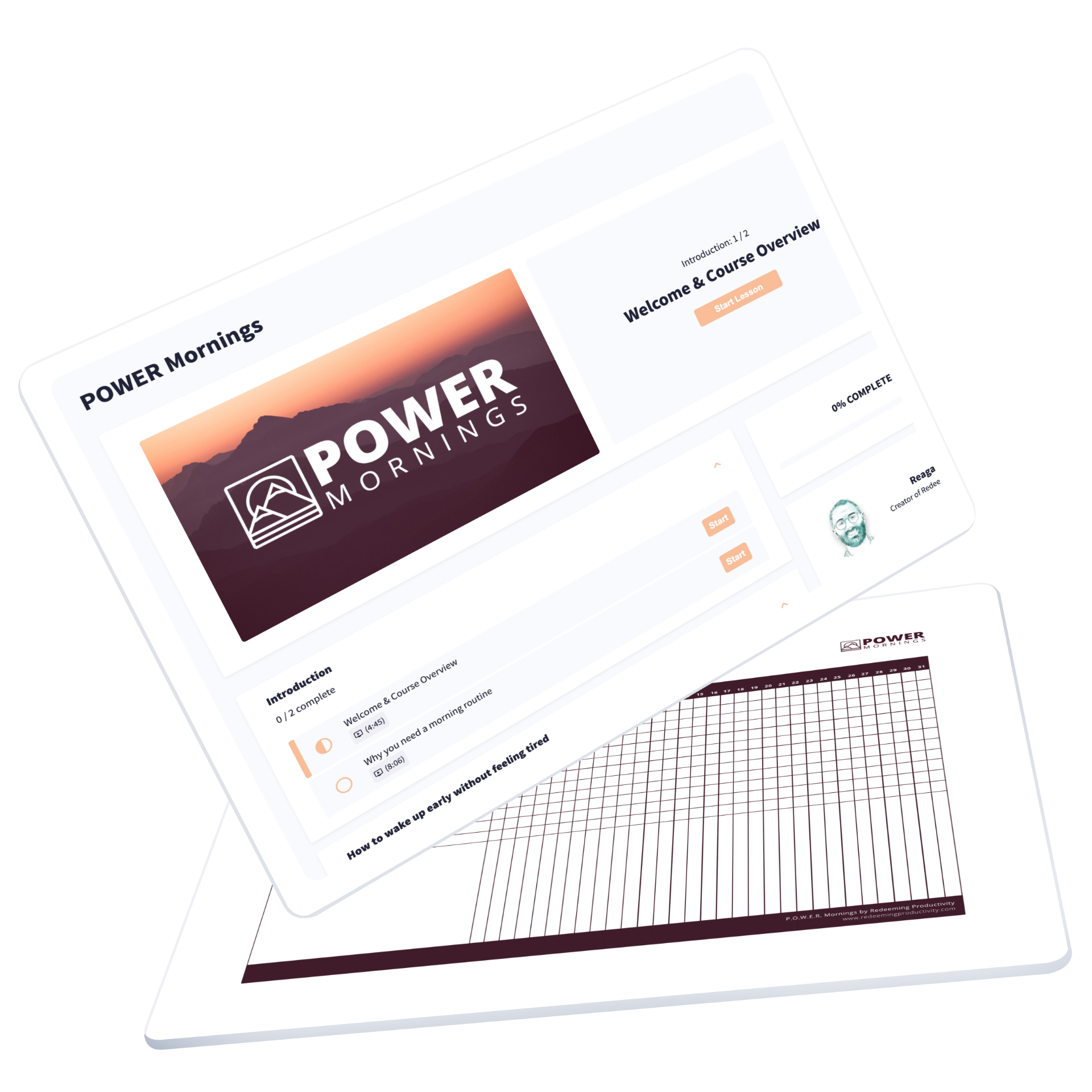 In POWER Mornings you will learn:
✔️ How to wake up earlier without sacrificing sleep
✔️ The secret to habits that actually stick
✔️ A simple plan for consistent Bible reading
✔️ How to slow down and begin your days with peace rather than chaos
✔️ How to get more done each day using a simple 5-minute planning process
And much more!
Get a gameplan for stewarding your life for God's glory
Enroll Now for $97
One time payment. Lifetime access.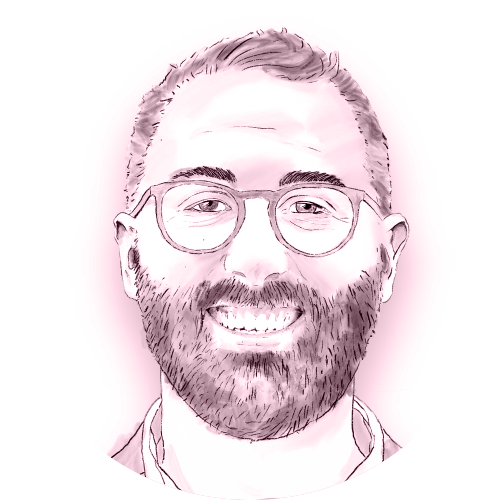 Meet Your Instructor
Reagan Rose is the founder of Redeeming Productivity, a ministry which helps Christians develop a biblically-grounded understanding of personal productivity so they can get more done for the glory of God.
He received his M.Div from The Master's Seminary in 2017 and formerly served as Director of Digital Platforms for Grace to You, the media ministry of John MacArthur.
Enroll in the course today
Get Course
One time payment. Lifetime access.
Frequently Asked Questions


What's the format of the course?
POWER Mornings is a fully online, self-paced course. The bulk of the course is made up of 2.5 hours of pre-recorded video lectures split up into modules that average 5-10 minutes each. There's also an accompanying workbook with exercises and additional resources.
What happens after I enroll?
You will get immediate access to the curriculum and workbook. You can start working your way through the material at you're own pace, right away.
How long will I have access to the course?
For-ev-er!
Students of POWER Mornings are granted lifetime access to the course, so you can return to the material whenever you want. You'll also receive free updates to any additional modules or materials added to the course in the future.
Who is this course for?
This course isn't for everyone. If you aren't a Christian this course probably isn't for you, since the instruction and philosophy of this course is rooted in the Bible.
However, this course is for any Christian who wants to have a more consistent quiet time, create better habits, and have a daily time of peaceful focused attention on what matters most in life. If you feel like your life is out of control, you're not walking with the Lord as you should, or your priorities are all out of whack, AND you're ready to make a change, this course is for you.
And even if you've been practicing a morning routine for years, but just want to up your game, there's plenty in here for you as well. I think you'll be surprised by how a few simple tweaks to your routine can make a world of difference in the rest of your life.
Students, parents, professionals, and pastors will all find useful information on how to become better stewards of their lives for God's glory.
What if I don't like the course?
This course comes with a 30-day money-back guarantee. If you don't find the information useful, simply contact us within 30 days of purchase and we'll give you a 100% refund.
Enroll in POWER Mornings today
Start Now
30 Day Money Back Guarantee