Why is it so hard to say no?
We all want to manage our time better and get more done. But often we jump into learning techniques that will give us 1–5% efficiency gains without first asking a deeper question.
What if time management isn't really your biggest problem?
Often the reason we aren't as productive as we wish has to do with how efficient we are, and more to do with the fact that we've said yes to too many things.
The trouble is, as Christians, we want to say yes to every opportunity. We long to be available and serve others. But sometimes to do the work Christ has called us to, we have to learn to gracefully say no to things He hasn't called us to.
And it doesn't matter how productive you become, everyone has a cap on how much time they have in a day.
If you are overcommitted, no productivity technique can help you create more time.
What You'll Learn
In this course, we are going to try and accomplish three things:
☝️ Convince you that you're probably doing too many things
🔎 Help you gain visibility on your present commitments


🛠 Give you the tools & encouragement to simplify by dropping and renegotiating some of your commitments in a God-honoring way


📖 And all of this will be taught from a rigorously biblical perspective
ONE TIME PAYMENT. LIFETIME ACCESS.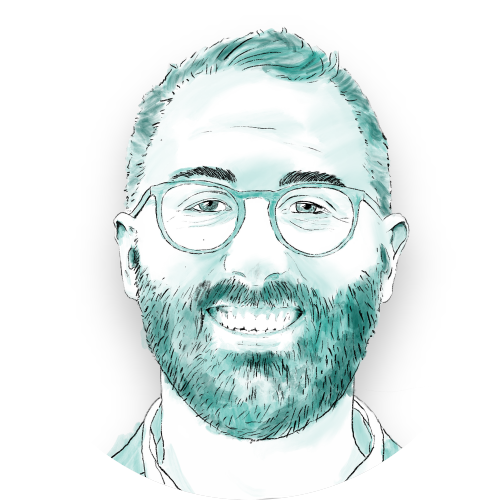 Reagan Rose is the founder of Redeeming Productivity, a ministry which helps Christians develop a biblically-grounded understanding of personal productivity so they can get more done for the glory of God.
He received his M.Div from The Master's Seminary in 2017 and formerly served as Director of Digital Platforms for Grace to You, the media ministry of John MacArthur.
Course Curriculum
Here's an overview of the course syllabus. Click the arrow at the bottom to view the whole thing.
ONE TIME PAYMENT. LIFETIME ACCESS.
Frequently Asked Questions


What's the format of the course?
This is a fully online, self-paced course. The bulk of the course is made up of 40 minutes of pre-recorded video lectures split up into modules that average 5-10 minutes each. There's also an accompanying workbook with exercises and additional resources.
What happens after I enroll?
You will get immediate access to the curriculum and workbook. You can start working your way through the material at your own pace, right away.
How long will I have access to the course?
For-ev-er!
Purchasing this course grants you lifetime access. So you can return to the material whenever you want. You'll also receive free updates and any additional modules or materials that are added to the course in the future.
Who is this course for?
This course isn't for everyone. If you aren't a Christian this course probably isn't for you, since the instruction and philosophy of this course are rooted in the Bible.
However, this course is for any Christian who wants to be better at keeping their word, feel more organized, and get more done in a way that glorifies God.
Students, parents, professionals, and pastors will all find useful information on how to become better stewards of their lives for God's glory.
What if I don't like the course?
This course comes with a 30-day money-back guarantee. If you don't find the information useful, simply contact us within 30 days of purchase and we'll give you a 100% refund.
ONE TIME PAYMENT. LIFETIME ACCESS.