The Ultimate Black Friday Bundle
Overcome inconsistency in your spiritual growth and bring more glory to God with your life!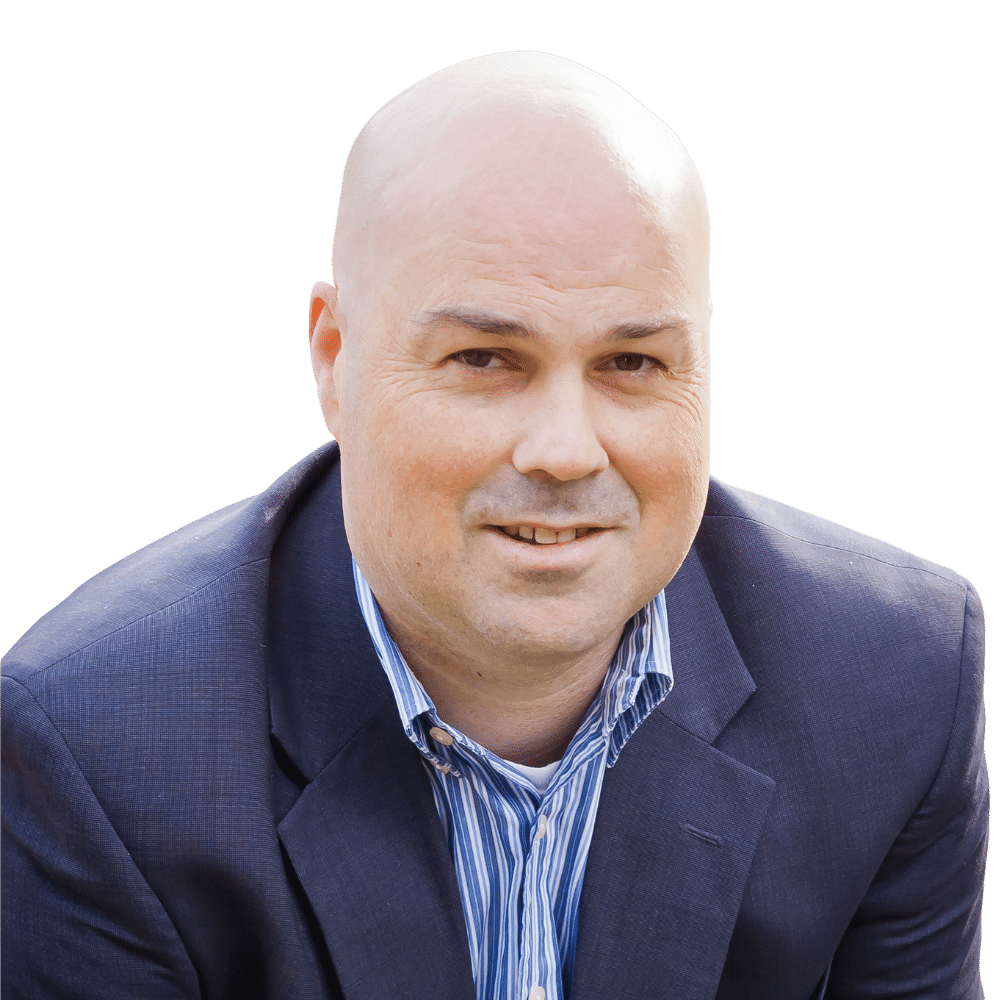 Darryl Burling
Darryl specializes in theology and the practice of devotions
He created the amazing Master New Testament Greek program
And he will be teaching you Foundations of Personal Transformation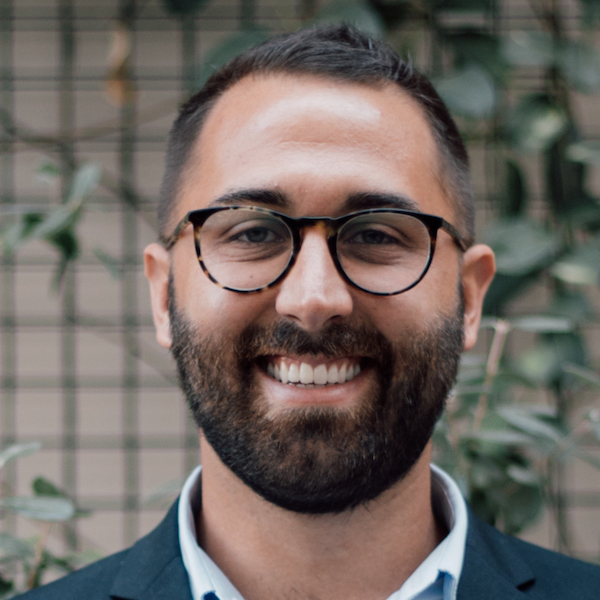 Reagan Rose
I'm the creator of Redeeming Productivity
And I help believers learn to better steward their time for God's glory.
I'll be teaching POWER Mornings, the morning routine for productive Christians.
This Black Friday
We've teamed up to bring you a deal that will give you clarity about how to grow spiritually. and have consistency in your daily routine.
There are two major struggles that Christians face that hinder their spiritual growth. 
I (Reagan) address #1 first...
MAJOR STRUGGLE #1: Not having a consistent morning routine
Without a morning routine that sets you up for the day spiritually, physically, emotionally and mentally, you're on the back foot when it comes to growth. 
Ultimately, you only have a few "expendable" hours each day. The rest is dedicated to work, sleep, family, and other responsibilities. Even if you are blessed with more time on your hands than most, without a routine, there will be no consistent spiritual growth in your life. 
A morning routine will take you from… 
Having no time to spend with the Lord
Feeling like you're not getting anywhere with your own goals
Pushing the activities dedicated to your own growth to the bottom of your to-do list each day
Repeatedly experiencing overwhelm, frustration and procrastination
To a life where you're stewarding your time, energy and resources for maximum growth at the beginning of each day. 
If you want to be a productive Christian who get's more done for the glory of God, you're going to love my course:
POWER Mornings Has the "Secret Sauce" for Structuring Your Mornings for Christian Productivity and Growth 
In this course, I teach my secrets for being strategically realistic about the structure of your morning routine. I give you my 5 disciplines that make up a POWER Morning, and do a deep dive on each of the disciplines, teaching you how to get the most value out of each one. 
But the secret sauce really is in the ORDER you do each of these activities. 
The 5 elements of a POWER morning routine will maximize your… 
Spiritual Growth 
Physical Wellbeing 
Organization Skills 
Productivity 
Intellectual growth
And best of all, I take all of the overwhelm out of it by giving you the exact methods I use to make each discipline as enjoyable and effective as possible… 
Meaning you won't walk away feeling crushed by having to spend hours each morning doing a bunch of things you don't enjoy… 
Instead, you'll walk away with a feeling of "I got this", and you'll look forward to each morning because of the time you get to spend with the Lord.
You Can Stop Wondering Whether You're "Really Growing" Spiritually Or Not
But once you've gotten the routine locked in, you still might be struggling with the devotional aspect of your morning routine.
You still might be facing the second major struggle of the Christian life.
That's where Darryl comes in...
MAJOR STRUGGLE #2: Not knowing what spiritual growth is meant to look like.
That's understandable! 
For years Darryl struggled to do his morning devotional simply because he didn't understand how it was supposed to help him grow. 
He didn't connect the dots between all my spiritual disciplines (praying, reading my bible, etc) and experiencing heart change.
Then Darryl went to seminary, and learned a LOT over 8 years of study. He grew in his own walk with the Lord, and through his PhD in Biblical Counseling, learned all about the heart and how it's central to every human problem.
When you can apply theology to your heart, and use your spiritual disciplines to examine your own heart, you'll get clarity on what spiritual growth looks like and how you can be working on it daily. 
That's why… 
Will Teach You Darryl's "Heart First" Theology Concept!
In this course, you'll learn:
How to think about your heart as central to your spiritual growth
How to know from scripture what the Lord's plan is for YOUR growth
Which spiritual disciplines to do regularly and how to involve your heart so that you experience personal transformation
The 4-part theology of spiritual growth
What to look for in your spiritual growth to see if you're progressing
How to submit to the Lord's will 
What NOT to look for in spiritual growth (trying to measure your growth this way is discouraging!)
How spiritual growth helps you deal with life's struggles 
Exactly what I recommend doing regularly for your devotional time
How to deal with emotions like guilt, unworthiness, shame, anger, sadness, desire, unwillingness to worship, and so much more
What role you play in your spiritual growth and what role the Holy Spirit plays
How to deal with stagnancy and setbacks in your spiritual growth
How prayer works in your spiritual growth
And so much more!
You Can Stop Wondering Whether You're "Really Growing" Spiritually Or Not
These two courses together are going to give you the practical steps to setting apart time for spiritual growth, and the theological framework you will use to measure your spiritual growth. 
With the combination of theology and practicality, you're going to know exaclty what to do on a daily basis, how to do it, and why you're doing it. 

Put an End To Procrastination, Poor Time Management, and Inconsistent Attempts to Create New Habits
Learn the technique for designing a morning routine you will WANT to stick to
Make time for your morning routine without sacrificing sleep
Narrow your focus to just the habits that will move the needle
Maximize the time you set apart for yourself, whether it's 30m or 2.5 hours
Stop yourself from falling off the bandwagon with the "rule of two"
Use the "R" module (POWER) to mature emotionally and know yourself better
Quit wasting time and energy throughout the day by adopting this simple planning technique
Grow in your walk with the Lord by putting Him first
POWER Mornings is delivered on my secure online platform at Redeeming Productivity. It is ready to watch in video format, and comes with a planner so that you can plan out your morning routine as you watch the content.

Make Your Devotional Time A Time Of Personal Transformation By Applying "Heart First" Theology To Your Life
Learn how prayer, bible reading, journaling and meditation all affect the heart
Apply theology to everyday life and relationships
Gain understanding of how the Lord works in your life
Face hardship with firm faith and hope in Christ
Learn how to cope with major issues in life such as physical illness, relationship conflict, repetitive patterns of sin, etc.
Become more effective with prayer
Grow in your ability to share the love of Christ with others
Make quiet time a new experience each day which you look forward to
Experience more peace, joy, and grace in your day-to-day life
Foundations of Personal Transformation is delivered on my platform, Biblical Mastery Academy. It will be delivered over a 4 week period with TWO live calls per week for the next 4 weeks and one pre-recorded video for you to watch, released at the start of each week. All calls will be recorded and posted to the course dashboard so that you can watch the replay.
Both Courses Are Yours To Keep For Life Once You Purchase!
For A Limited Time, You Can Get:
Darryl Burling's Brand New Course
($97 Value)
+
My Bestselling Course
($97 Value)
At an Amazing 2-for-1 Discount!
POWER Mornings Curriculum