Redeeming Productivity Academy
A gospel-centered program to help believers organize their lives for the glory of God in a community of accountability and encouragement
Check your inbox to confirm your subscription
🎯
The Aim
Redeeming Productivity Academy pairs a PROGRAM that helps productivity-minded believers reach their goals with a COMMUNITY to keep each other accountable along the way.
My name is Reagan Rose and I started Redeeming Productivity to help Christians become more productive for the glory of God.
Over the years striven to do that through resources like a podcast, videos, articles, and newsletters. And my POWER Mornings course. 
But over and over again people tell me they want A PLAN for how to be more productive and they want ACCOUNTABILITY on that journey.
Redeeming Productivity Academy is my answer to that request.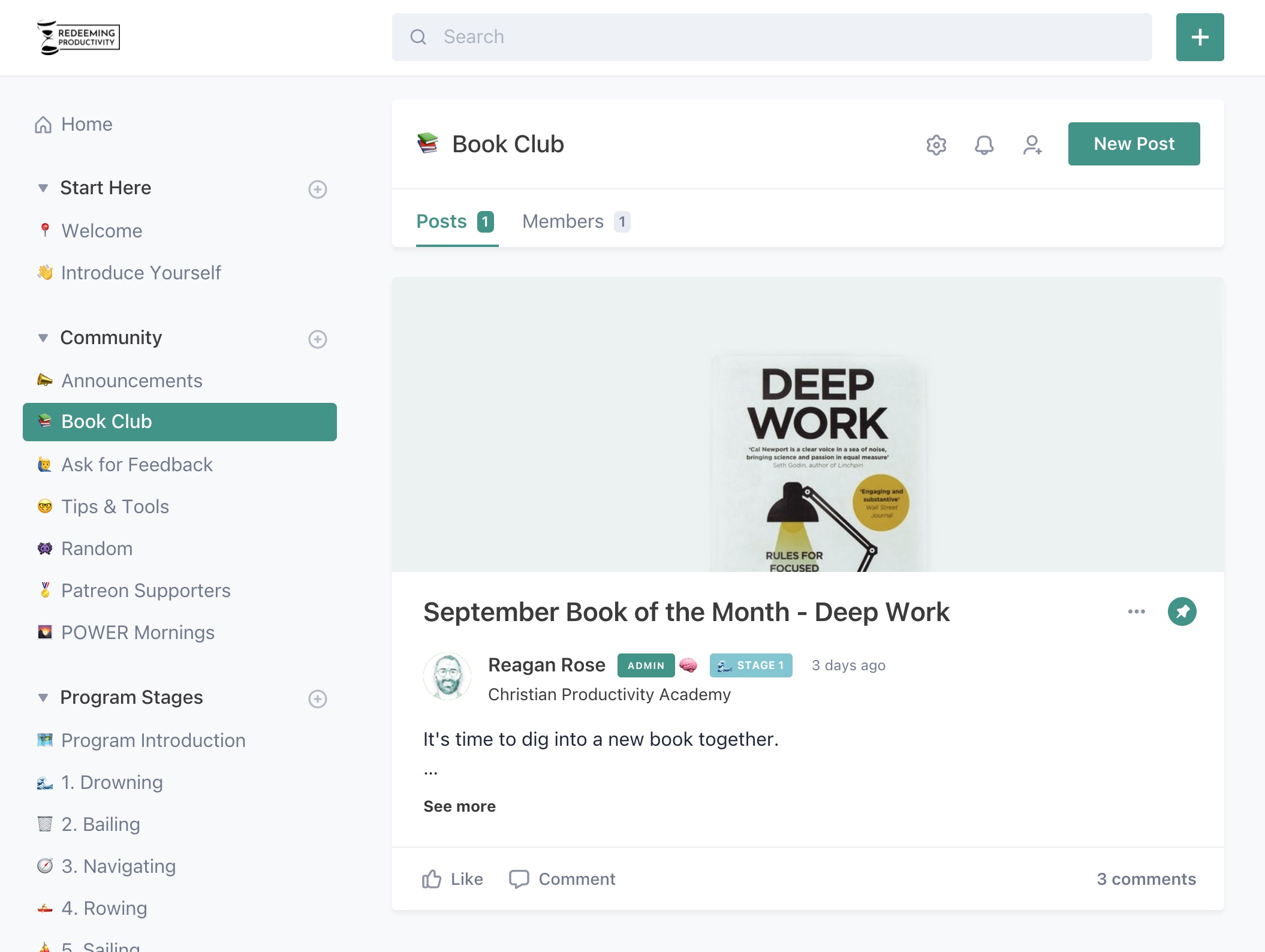 A Community
Join a community of like-minded believers who are passionate about getting more done for the glory of God.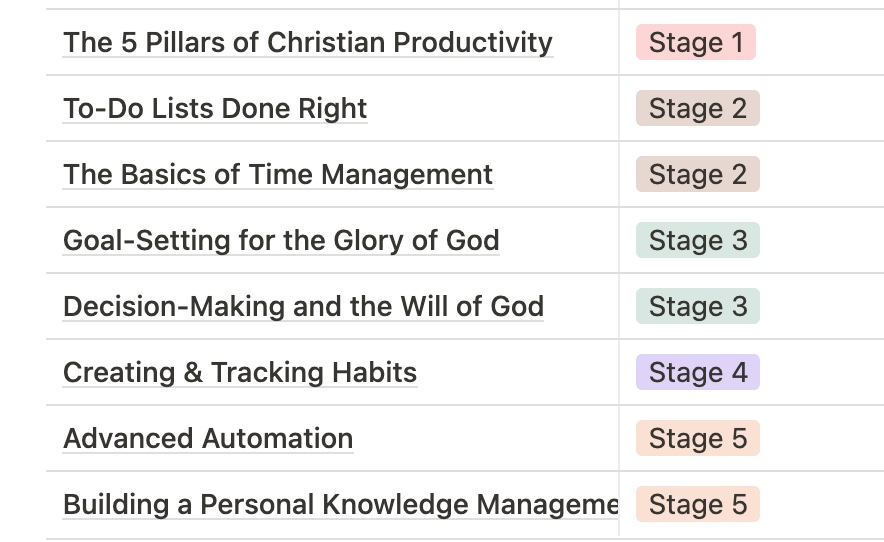 A Curriculum
Follow a strategic path with videos, course work, and feedback, that will help you reach your goals God's way.
Features
🎓 Productivity Training Curriculum - A monthly in-depth training from Reagan or a guest that works through a specific actionable productivity skill with exercises and assignments to implement what you learn. 
👋 Live Zoom Calls to implement what we're learning and discuss obstacles we're facing.
📚 Book Club - Each month you have the opportunity to join a group reading through, discussing, and applying discernment to a book on productivity.
🛠 The Tool Shed - A monthly in-depth look at a specific productivity tool. Come nerd out about planners, time-management systems, and productivity apps.
✅ Community - Come share the journey with other productivity-minded believers as we challenge, encourage, and pray for one another.
The Training
The core content of the program side of Redeeming Productivity Academy follows a "bottom-up" approach to mastering personal productivity. Rather than starting with goals and vision, we will begin by getting your day-to-day stuff under control. 
Think of it as if you've fallen into an ocean of overwhelm. The first step isn't to pull out the map and compass. It's only once you're in the boat and able to breathe that you should try and figure out where you're going and how to get there fast.
Check your inbox to confirm your subscription