Introduction to the Power of Vision
Vision is having clarity about your unique calling.
We've all been called to glorify God with our lives. But how specifically have you been called to glorify God with your life?
When you have clarity on vision, it provides clarity to every other aspect of your life as well. Vision clarifies your domains of stewardship, which clarify your goals, which clarify your projects, which clarify the habits and tasks you do today.
But it all starts with having a clear vision.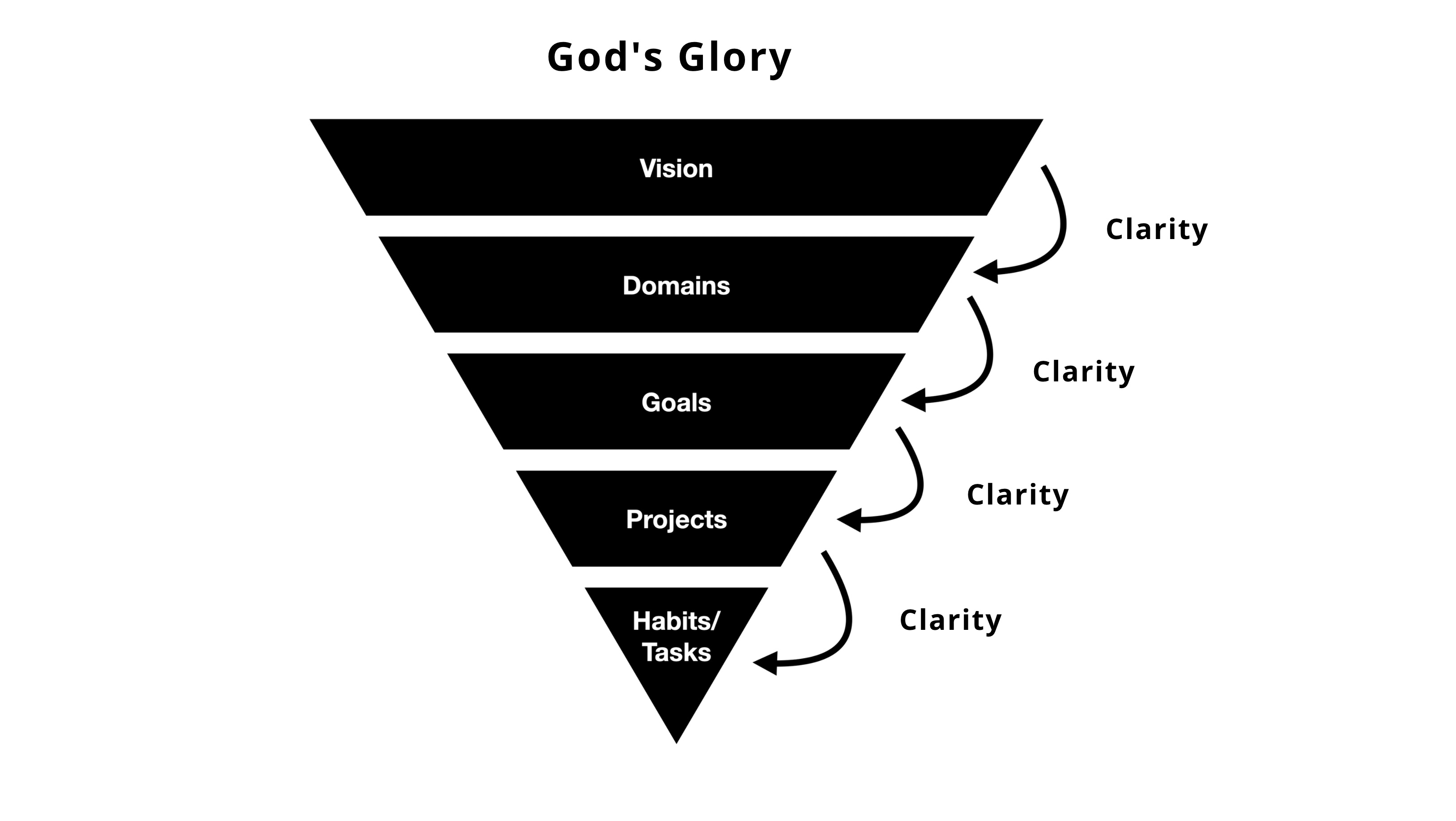 Complete and Continue